Teen Volunteers
Teen Volunteers
Teen Volunteers are needed to help with our Summer Reading Program for kids.
Volunteers must be at least 13 years old by June 15th.
Schedules are flexible.
To apply fill out the application form below or stop by the Children's Desk.
Training will be held on Monday, June 26th, 8:30 to 1:00 pm.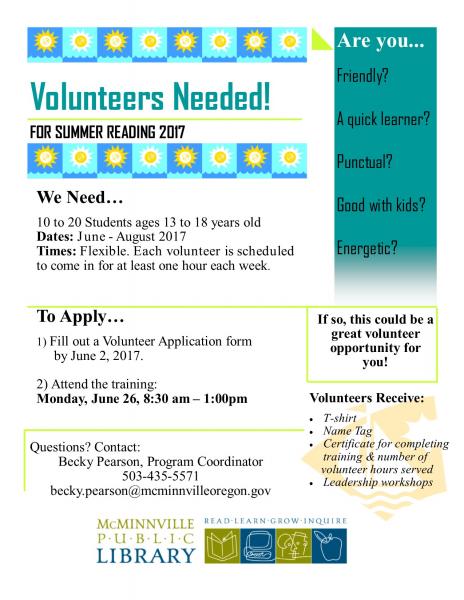 Teen Summer Volunteer Application